Products
The name:
Standard Seven Segment LED Display
View Enlarge Image
Description:
Digit Height: 9.90mm(0.39inch),
External Dimensions: 9.90x13.00x7.00mm (LxWxHmm) .single digit led display. single digit numeric led display. seven segment led display
Available emitted color: red(640nm), green(568nm),blue(470nm),yellow(588nm),white....
Available face color: black, black, white
Alternative: common cathode. common anode
Package Dimensions& Internal Circuit Diagram
For datasheets and technical specifications. Please click
http://www.led-display.cc/Single-Digit-LED-Display/32/LD3914-SERIES:-0.39-inch-single-digit-7-segment-LED-display-.htm
CONTACT US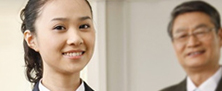 Lightkey Opto Semiconductors Co.,ltd.
Add:
Building 4, Jinjiu Street, Zhenhai Economy Development Zone, Zhenhai Dstrict, Ningbo, China.
Tel:
0086-574-86322282
Fax:
0086-574-86322283
E-mail:
sales@ltkey.com
Msn:
lightkey.lin@gmail.com
Skype:
lightkey.lin